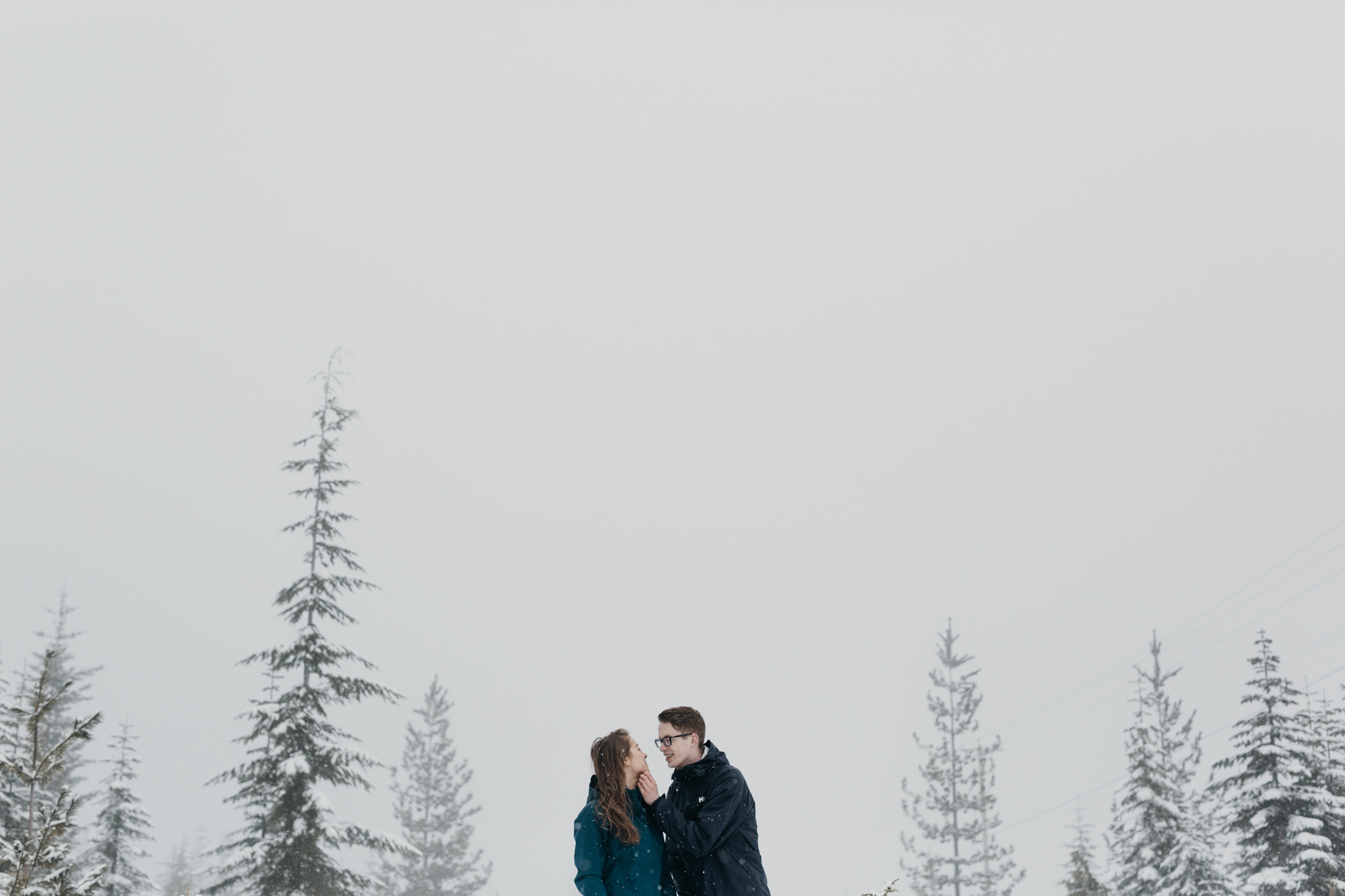 Mt Washington Winter Proposal
When Greg met Jade, I couldn't have been more thrilled that he met a girl. We were roommates for an entire year in 2017. Greg and Jade met shortly after he moved out because I was getting married and moving in with my wife, so I like to think that I was a major factor in them getting together.

They started dating in the summer of 2017, and I don't think I've ever seen two happier people. Every moment spent together was pure joy, and there's something very special about that. Later in the year, Greg revealed to me that he had a ring, and I was absolutely thrilled to hear it. After being recently married myself, I was so ecstatic for my best friend to share that same experience with his wonderful girlfriend.
We devised a sneaky plan to hike out into the fields of Mt. Washington with the ring tucked away in a jacket pocket and found the perfect spot for Greg to pop the question. Of course, she said YES! We celebrated by popping a little bottle of champagne that I had hidden in my backpack and later went out for a celebratory lunch.

Congratulations Jade and Greg!